BIG STYLE Photo-Contest
Fotografiere die Hingucker-Outfits auf den Straßen Berlins! Catch die Mode von Berliner und deutschen Modedesignern sowie internationalen Labels dort, wo Trends entstehen:
Getragen und fotografiert auf Berlins Straßen, in der U-Bahn, in Cafés, Clubs, beim Einkaufen, Arbeiten, im Park, beim Bummeln.
So machst Du ein Bild mit dem gewissen Etwas:
Du entdeckst ein Hingucker-Outfit an einer Person: Beim Einkaufen, beim Bummeln, im Café …

Die Mode soll ins Auge fallen – also keine 08/15 Outfits, sondern außergewöhnliche Mode.

Mache ein Foto und fange die Stimmung des Menschen ein.

Derjenige muss natürlich einverstanden sein und sein OK geben, dass Du ihn fotografiert hast und sein Foto für den BIG STYLE Contest auf Facebook und CIRCUS of FASHION.com anmelden möchtest. (In der Regel empfindet man dieses auch als Auszeichnung und Kompliment). Also unbedingt vor oder spätestens nach dem Foto nachfragen. Kein Einverständnis – kein Posten und Löschpflicht!

Tagge die Designer, die der Fotografierte trägt, und auf Wunsch auch das Model selbst, und lade das Foto mit Hilfe der BIG STYLE Facebook App hoch.

Die Einsender/Uploader der ersten 14 Fotos/Outfits, die die meisten Likes im Veranstaltungszeitraum erhalten, gewinnen Shoppingutscheine für Mode der angesagtesten teilnehmenden Berliner Modedesignern im Gesamtwert von rund 3.000 Euro. Die Gewinne werden wie folgt vergeben: 1. Platz – 4 Gutscheine von Berliner Designern im Wert von je 150 Euro (Gesamtwert 600 Euro). 

2. Platz – 3 Gutscheine von Berliner Designern im Wert von je 150 Euro (Gesamtwert 450 Euro). 

3. Platz – 2 Gutscheine von Berliner Designern im Wert von je 150 Euro (Gesamtwert 300 Euro), 

4. bis 14. Platz je 1 Gutschein von einem Berliner Designer im Wert von je 150 Euro. Steigt die Zahl der teilnehmenden Designer, steigt natürlich auch die Zahl der Gewinne, die wir verlosen 😉

Poste nur Fotos, die Du auch selbst aufgenommen hast und bei denen Du die Erlaubnis hast, sie zu diesem Wettbewerb einzureichen! (siehe Datenschutz und Teilnahme und  Nutzungsbedingungen!)
Hier geht's zum Gewinnpiel: Scanne den QR-Code und nimm mobil an dem Contest mit Deinen Wunschmotiven teil. Oder noch schneller: Press the Button (Qr-Code) und lande direkt im Anmeldebereich des Fotocontest auf Facebook.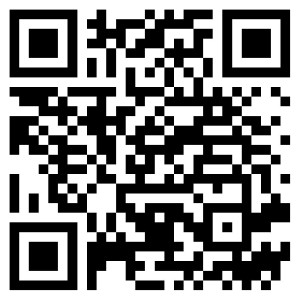 CIRCUS of FASHION – BIG STYLE 2014 Teilnahme und Nutzungsbedingungen